WiFi Internet Connection




Free Safe Boxes
at Reception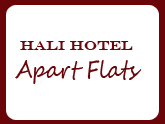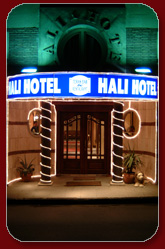 The attractions of Turkey that once seemed so remote are now within easy reach.All the mystery of this great country is revealed in Istanbul Sultanahmet HOTEL HALI. In this cosmopolitan city, the traditional cultures meet the European influence. A modern life style flows around the ancient bazaars; palaces and mosques still raise their domes and minarets above the famous skyline.

The newly opened Sultanahmet HOTEL HALI, a cleverly restored antique building, now is in service in the middle of countless historical richnesses, in the old typical part of the city.

The Grand Bazaar, The Topkapi Palace , Blue Mosque , Hagia Sophia , Cagaloglu Hamam , Egyptian Bazaar, Suleymaniye Mosque, Basilica Cistern , Rustempasa Mosque , and many other historical and cultural places of interest are only a few minutes walk away from the hotel.